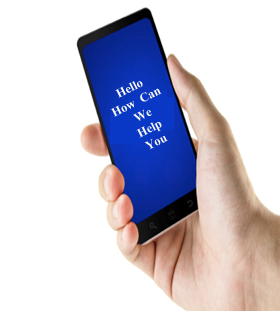 Article by Andy Sirmon, NCR Hospitality
The way to someone's heart is no longer through their stomach; it is through their smartphone. Mobile engagement provides a huge opportunity to inspire devotion from your guests, but you must do it on their terms. How do you show thousands of people that you care? You do it by providing benefits to them in mobile moments.
Focus on your customer's experience to turn a mobile moment into a mobile opportunity with content that is personal and immediate. How personal and immediate?
Here are three examples that I experienced myself over the past few days:
This morning on my way to work I stopped to get my daily large coffee. Instead of paying for it, however, I opened up the restaurant's app on my phone, the cashier scanned a barcode I presented and I was able to redeem an award that I had earned for a free coffee. Having that free cup of joe was an awesome way to start the day.
For lunch yesterday, I placed an order on my favorite fast food brand's mobile app before I left the office. Why? Well, for starters, it let me bypass the really long drive thru line entirely when I got there. Even better, once I arrived, I "checked in" to let the restaurant know I was there; my food was delivered right to my car in just a few short minutes. It was quick and easy – and allowed me to be able to enjoy some great food in the spare minutes I had before my next meeting.
A few evenings ago after I left work, my local doughnut shop sent a push notification through its mobile app letting me know that a fresh batch of doughnuts was coming out of the oven at that very moment – hot and fresh like I like them. Needless to say, I took a detour for a dozen and wasn't quite hungry for dinner when I got home. (I was nice enough to share the box of doughnuts with my wife and kids, however!)
Examining the above in its proper context, you can see that that these experiences were not novelty one-offs; rather, these experiences were created as a result of a comprehensive strategy by each restaurant brand to incorporate a mobile experience to engage their guests.
The explosive growth of smartphone and mobile technology has helped fuel interest in complete solutions for restaurants in order to drive greater guest engagement – and thus greater recurring business. How does mobile guest engagement accomplish this?
Mobile guest engagement drives interactions: Mobile applications allow you to create interactions that couldn't even exist before. With messaging capabilities such as push notifications or even SMS messaging, brands can reach guests in a manner that's both personal and timely.
Mobile guest engagement drives convenience: Mobile technology affords the ability for guests to order and pick-up their food at a time that is the most convenient for them. We all appreciate being able to confirm that the order is placed correctly, but also bypassing any waits or lines is a definite win.
Mobile guest engagement drives sales: Want to run a quick promotion to drive some additional business? Brands can now reach customers directly on the device that is most personal to them, and can influence sales on a much quicker basis than had been able previously.
Mobile guest engagement drives repeat business: A loyalty program that gives guests an easy way to earn, view, and redeem rewards will work wonders for both the brand and its customers. The more easily that guests can interact, the more easily they'll want to continue to earn their way towards a free desert or drink.
So what all does this mean? It's amazing how far technology has allowed us to come in just the past few years. Many restaurant brands are noticing this trend too. In the future, as the experiences I shared become less of a novelty and more of an expectation in an increasingly-mobile omni-channel world, restaurants will need to embrace mobile technology – not only in order to keep their own guests engaged, but also to effectively compete against other concepts and brands.
NCR Aloha Mobile is just one feature of the Aloha Point of Sale System, talk to the experts at Tierney's on how you can embrace Mobile for your Restaurant. Tierney's are the preferred re-seller of Aloha across Ireland,
Call us on 065 6828281 or email: sales@tierneys.ie