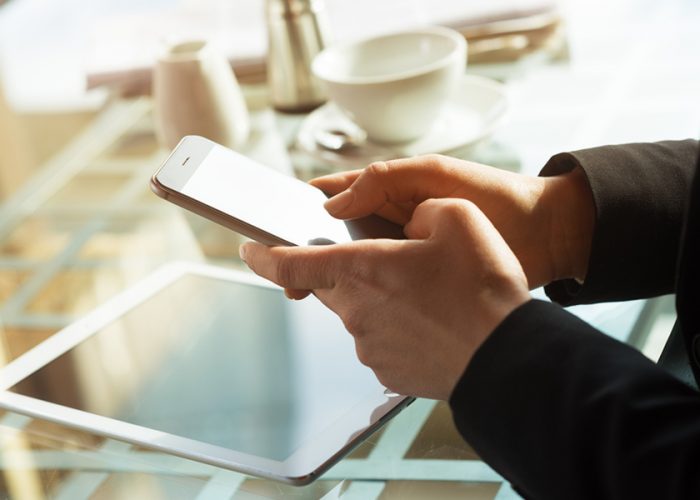 Digital transformation is a topic receiving much attention, not just in hospitality but for all types of businesses. But – what does it mean?
"Digital transformation can be defined as the acceleration of business activities, processes, competencies and models to fully leverage the changes and opportunities of digital technologies and their impact in a strategic and prioritized way."
Deploying a digital strategy is not only important, it's vital. And oftentimes, it is the customer who is the driving force behind the digital transformation. Therefore, to meet their demands for faster service, out-of-restaurant ordering and greater reward for their loyalty, restaurants are evolving their technology stack to keep their customers.
Most crucially, digital transformation offers significant benefits. According to research from Deloitte Consulting LLP, restaurants that integrate digital capabilities such as online ordering, precision marketing, and guest loyalty technologies have seen diners' spending increase by 20 percent or more for each individual order. New-customer acquisition at large fast-casual food chains has tripled in some cases. And hospitality companies using analytics to interpret customer and employee data have reduced operating costs by $20 million over a three-year period.
To kick start your digital strategy, you need to ensure that your point of sale solution – which at NCR we now refer to as a Platform of sale – has the ability to integrate new products.  The digital world is changing at pace we've never seen before.  While no-one can predict with certainty what will be the new technologies in the next two to three years, what is needed is a platform that can react and rapidly implement new solutions as they emerge.
From there, you have the ability to develop a very powerful digital offering – with POS at its heart – including solutions such as order ahead, online ordering, app driven loyalty programs, personalized marketing and promotions and social media activities.
NCR is leading the digital revolution with its innovative cloud-based solutions for hospitality businesses. What's more, our open API approach to our Aloha platform and restaurant POS provides you with that future-proofed ability to integrate third-party technologies that enable you to get your business ready to meet your customers' particular digital expectations.
To find out more about our Aloha solutions for hospitality or to arrange a free Demo and site visit,  visit our Aloha page
Author – Rebecca Woods, NCR February 23, 2017