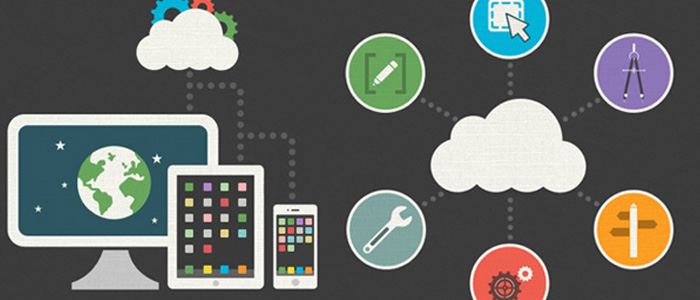 Consumers have eagerly embraced the digitisation of countless services in recent years, from banking and grocery shopping to booking holidays and managing basic home utilities.
As a result, people's expectations of how they interact with brands – and how they expect organizations to deal with them – have fundamentally changed.
Instead of physically going to a company's premises, they are used to interacting via smart devices, getting items delivered speedily to a chosen location and not needing to wait for lengthy periods for a service to be provided.
This has posed something of a challenge to the restaurant industry, but it is one that the sector has risen to. Food service providers have recognized that customers value the option of using multiple channels to interact with their favorite brands and enjoy having convenient and speedy ordering options available.
As a result, the sector is investing heavily in technology that makes the ordering process as painless as possible, both on and off the premises.
Big brands could see up to 50 per cent of their business conducted outside their premises within the next two years.
In a report by RetailInsider.com, The Future of Hospitality, it's noted that this would be a significant increase, as digital ordering accounts for just 6.6 per cent of restaurant transactions at the moment.
A lot of brands are banking on such momentum [among consumers] to order through more channels, as they are preparing their systems for this. They want to ensure it is a seamless experience for the customer wherever they are.
They know that over 60 per cent of people say that a bad technology experience is the same as a poor food experience.
Pizza chains driving surge in digital ordering
According to the same report, 60 per cent of sales at pizza chains come from digital ordering methods, such as smartphone apps, social networking sites and online.
This, it said, puts them "at the forefront of the rise in digital ordering", with consumers being given the option of having food delivered to their doors or clicking and collecting at stores at a set time.
Domino's and Papa John's International are two major pizza chains that are heavily pursuing this approach and embracing a variety of smartphone-based digital ordering techniques.
For instance, Domino's allows customers to place their orders via its app using their voice, as this offers what chief executive Patrick Doyle believes is a "far more effective and efficient way for people to interact with technology".
"What we do with it is going to be refined over time, but we need to get into this and start learning," he said.
US-based sandwich chain Panera has also been keen to embrace a multi-platform approach, with 1.2 million orders being taken via digital channels every week.
This is expected to account for a third of its sales by 2023, with customers dividing their choices between deliveries and click and collect .
According to figures from NPD Group, mobile ordering grew by nearly one-fifth last year, accounting for 1.9 billion food service visits.
Mario Miranda of Inforest therefore believes this trend will only continue to grow in the next few years.
"The  use  of  mobile  devices  to  collect  customer  orders  is  expanding  more  and  more," he observed.
"This  is  coupled  with  the  use  of  payment  devices  provided  by  acquiring  companies  that  replace  traditional  commercial  automation systems in many commercial niches."
Tech deployed on-site to cut queues
Food vendors are not just concentrating on mobile ordering options, as speeding up the customer experience in restaurants is also a high priority.
A number of major restaurant chains have therefore deployed kiosks and tablets throughout their premises, so customers can spend less time queuing and employees can spend more time concentrating on preparing orders.
McDonald's is a good example of a big chain that has yielded strong results from this approach, as the fast food chain recently reported self-ordering kiosks triggered a four to eight per cent upswing in sales at sites equipped with the technology.
The Tossed restaurant chain has also enjoyed great success with this approach, supplying tablets that let visitors customize and submit their order.
Customers can also use the tablets to pay for their food, which means they don't actually have to speak to a member of staff at any stage.
But interestingly, Tossed does not necessarily see this as a permanent option. Indeed, company founder Vincent McKevitt believes this could be a stepping stone to getting all customers using their smartphones and the bespoke Tossed app to make, collect and pay for orders further down the line .
It's notable that many of the businesses adopting kiosks and tablets on-site are those that make the food with the customer present, where the option of customizing a meal is available.
By speeding up this process and making it less cumbersome, quick service establishments can meet the needs of their customers far more efficiently, and potentially offer an experience that encourages them to make repeat visits in the future.
Author – Jon Lawrence – Sr. Dir., NCR Hospitality Solution Management and Product Marketing.