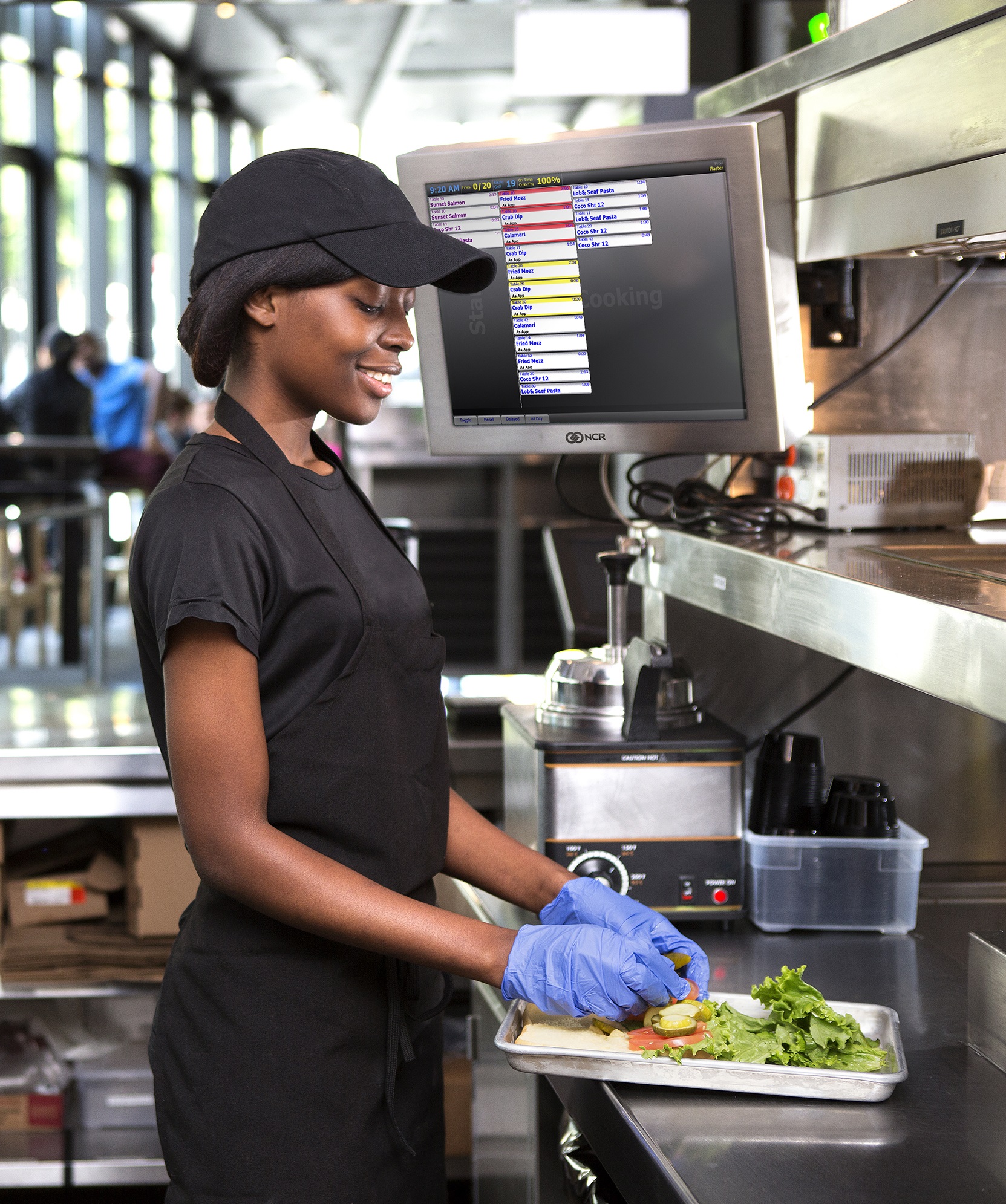 Source, www.NCR.com 
Effective kitchen management is going to be an important focus for restaurant operators as we enter 2019, as online ordering and delivery continues to be an upward trend. According to a recent report by investment bank UBS, 'Is the Kitchen Dead?', cooking at home may well be a thing of the past by 2030 as – driven by busy millennials – meals that would traditionally have been cooked at home are instead being ordered from restaurants and delivered to the home.
UBS predicts delivery will increase a further 20 percent per year by 2030 – taking global online ordering sales from $35 billion to $365 billion. If the predictions come true, we are about to embark on a journey of industrialized meal production – where cooking skills will ultimately be lost to history and we prepare only the most basic of meals, with the rest brought in.
So – while such a seismic cultural shift would greatly benefit the profits of the restaurant industry – it has the potential to play havoc with the restaurant kitchen. Already, the rise of online ordering has had a massive impact on restaurants – with the rise of 'dark kitchens' for example, solely serving the orders that come through via delivery aggregators – as well as those through individual restaurant apps, websites or phones.
What's more, customers are changing. Time is precious and everything needs to be faster. We want to order and receive food faster; we want payments taken as soon as we set down our knives and forks so we can get on to the next thing in our busy lives.
This is where the combination of POS and kitchen optimization technologies work in perfect harmony. Orders can be seamlessly channelled to kitchen to work station, making lighter work for restaurant staff. No longer are printed orders stuck on a board with a head chef and wait staff keeping the plates spinning to ensure no order is late, wrong or forgotten. Instead, this can all be communicated, monitored and delivered by the touch of a button and the view of a screen.
The key challenge for the kitchen is managing and staffing for the peaks that this omni-channel offer can bring. Traditionally a restaurant could handle X amount of orders at any time – as that is how many seats the restaurant had. Now, the number of orders it could potentially receive is infinite; being able to channel and deliver those timely and without compromising on service, quality or experience is crucial to retaining brand reputation and customer loyalty.
Technology is enabling restaurants to meet these challenges head on and deliver consistent customer experience, whether the kitchen is over or under capacity. To find out more about NCR kitchen optimization solutions or for a free site demonstration talk to a member of our sales team  sales@tierneys.ie or visit www.tierneys.ie/hospitality-solutions