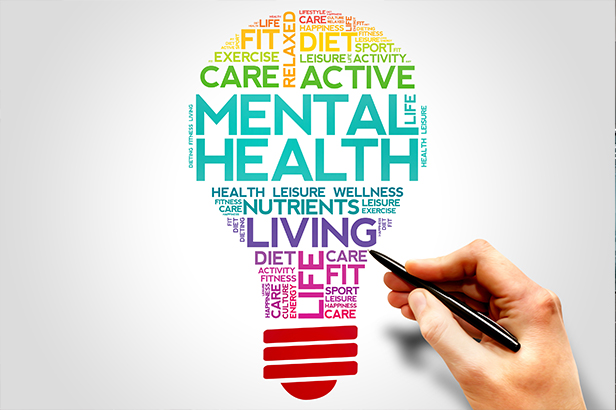 Article written by Jamie Costello- Business Management Student -Manchester Metropolitan University, UK
Regardless of the job role that your staff have, stress can come in different forms. Whether it's occurring at work or whether it's in their own home, when everything begins to build up it can have an extremely detrimental effect on mood and behaviour. This is why the wellbeing of your staff should be a high priority in your business.
Stress is part of everyday life and can occur when things don't go right or something unexpected pops up. However, in some cases, it can become extremely unmanageable, at which point it needs to be addressed quickly and appropriately. If stress builds up in staff it can cause them to become disengaged, lack motivation and decrease their productivity. They may even choose to look elsewhere for an opportunity. To make sure that your staff feel as though their well-being is taken care of, here are a few ways to implement healthy wellbeing into your business.
Teach Positive Habits
Staff who are highly stressed will cope with it in different ways. Some in a good way, but others in a bad way which can cause the stress to build up even more. Common causes of workplace stress can include high workloads, bullying or harassment and job security concerns which can lead to sleepless nights and potential absenteeism if it becomes an increasing worry.
There are ways that staff can help themselves in dealing with stress, and it can be taught. You can advise them to note down stressors to help identify reasons why they become stressed. In doing so, it can help them to find patterns relating to their stress and find a way to manage them. For example, how the situation caused them to react and how they looked to overcome it.
Perhaps offer to bring in a relaxation coach or consider these relaxation tips that they can learn. This way, rather than your staff worrying about their workload, they can get a good night's sleep ready to tackle the day head on.
Care For Your Employees
How you treat your staff as an employer can contribute to how they feel and act at work. It's important to consider that employees have personal issues as well as work ones, so you need to be able to treat them like people. As an employer, your staff should feel as though they can approach you with any problems and feel comfortable if they're struggling with their workload. It's also important to communicate with them regularly. Whether it's discussing their current performance, any concerns you have or general chatter. It's encouraging to engage with your staff and let them know that you're there for them if they need it.
Create A Healthy Working Environment
One step in making sure your staff are healthy is by providing a workspace that allows them to be productive and feel energised. An environment that's dull and stuffy can impact how staff get on with their work and their general mood towards it. Indoor air pollution can lead to staff becoming sick and taking time off work, or cause headaches that can decrease their concentration levels. Be sure to have the correct ventilation systems installed and clean air is able to pass through regularly.
Provide A Good Work-Life Balance
A major way that employees have a build up of stress is their lack of work-life balance. Being bogged down with so much work can impact them in a negativity way, not allowing them to do activities and tasks that they enjoy. If staff are finding it difficult to manage their work, review the work they've been set and the skills required to do them. Is there a possible reason as to why they're unable to manage their work? Alternatively, confirm whether it's home issues which are making it more difficult for them to cope at work, in which case offer flexible working hours instead. The idea is to cater the schedule to suit them which as a result can help the overall business because you'll have their staff at their most productive.
In supporting your employees, you're helping them to be better, mentally and physically in their health. Making it a priority means they'll be able to manage their stress and maintain a better working performance.