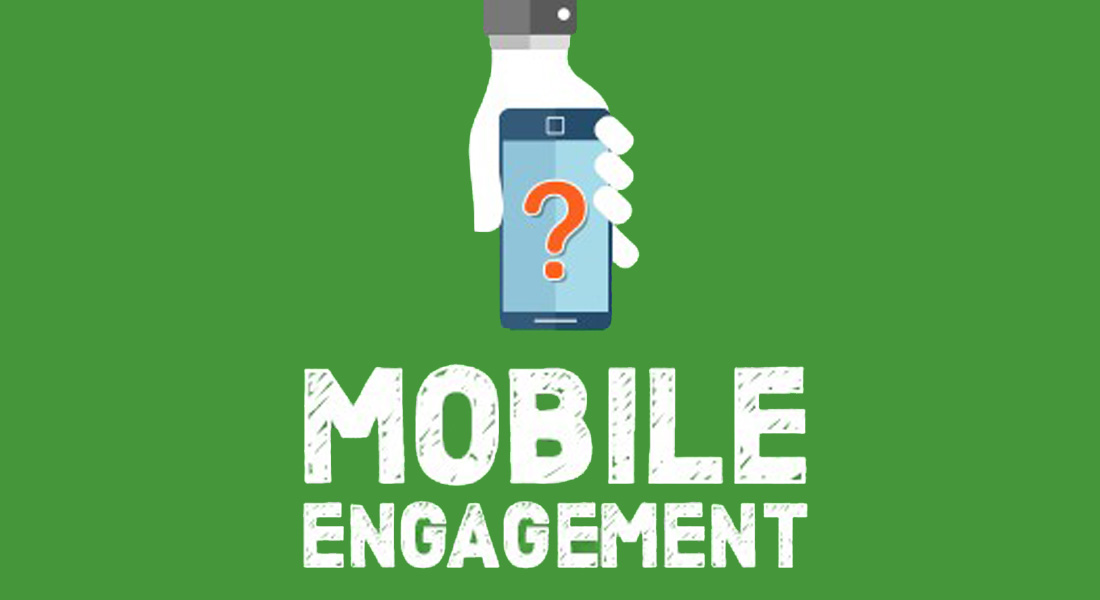 You've seen the reasons why it's a good business move for restaurants to embrace mobile guest engagement. Enabling the mobile channel – perhaps through loyalty, ordering, payment or other guest experiences – is the next big step for restaurant brands looking to remain competitive and build customer loyalty. A unified mobile experience will empower restaurant operators to drive interactions, convenience, sales and repeat business – as well as increase guest satisfaction.
But despite all of the benefits, not all restaurant brands are embracing a mobile guest engagement strategy just yet. Why? Well, perhaps operators aren't aware of the growing consumer demand for mobile engagement, or have not determined the return on investment for a mobile channel. Maybe some operators don't know where to start, and are confused about which experiences they should offer first – loyalty or ordering (or deploy both concurrently). Other operators may be deferring any plans due to the perceived cost to their businesses. After all, deploying an app will take a tremendous amount of resources, both financial and in personnel – right?
In essence, a lot of "myths" exist today surrounding mobile guest engagement. These myths can sometimes evolve into strategy – and therefore rationalize why now is not the time to implement a mobile guest engagement solution. But, we're here to help you separate fact from fiction and help you take advantage of this significant omni-channel consumer trend that can positively impact your business and your guest engagement. Here are just some of the "mobile myths" we've identified and debunked, helping to knock down those perceived barriers in bringing your brand to the next level.
"I don't have the time to think about developing a mobile guest engagement strategy."
The time to think about developing a strategy was yesterday, but the good news is that it's not too late to start now. It's important to remember that you don't have to create demand for mobile engagement. Most of your loyal or potentially loyal guests today are digitally savvy and are beginning to expect their favorite restaurants to have an engaging mobile presence. To remain relevant and competitive in this digital world, restaurants need to stay on top of the latest tech trends and develop the strategies needed to leverage those trends benefit the business. IT leaders within your organization shouldn't carry the burden themselves – and don't let your marketing leaders do it either. Start within your organization to determine how mobile can fit into your business. Then, consult with a trusted partner that understands your brand and your goals to begin turning those discussions into plans and implementation approaches. There's never a better time than the present.
"I don't need to implement mobile engagement capabilities – it's only something the big brands need to worry about."
Guest expectations know no boundaries – and they don't necessarily differentiate by the size of a brand, either. The mobile experiences your guests may have at one brand will soon become an expectation for all of their favorite restaurants, large and small. Whether it's the delightful ordering experience through a mobile app, earning and redeeming their loyalty rewards, or receiving personalized special offers, more and more guests expect the seamless convenience and accessibility that mobile can provide– across any dining experience.
"I don't have the resources to help me develop a mobile app."
Gone are the days when you needed a fully-staffed IT team or independent software development partner to execute on your technology strategies. Implementing mobile capabilities doesn't have to tax your existing resources, nor do you need to create an in-house app development shop in order to deploy the mobile guest experiences that you and your guests desire. Partner with a solution provider that not only can create an app that is unique to your brand, but can also provide a platform that allows seamless integration between the capabilities you want to offer your guests. That partner selection is key to the efficient and cost-effective implementation of a mobile experience is loved by your guests.
"I can't justify the cost in launching new mobile capabilities to my guests."
Customer acquisition and retention costs are consistently top of mind for all brands. However, mobile guest engagement enables operators to drive incremental revenue growth as well. Consider this: recent studies have found that consumers who order on their smartphones spend incrementally more than those guests who place their orders in the store through more traditional channels. Additionally, a report released by NRA/LevelUp last year stated that consumers who have placed an order online visit the restaurant 67% more frequently than customers who haven't. Why are these trends occurring? One reason is that a mobile channel gives operators the ability to influence consumer behavior in ways that aren't possible in the store itself. Such influence comes from targeted and personalized offers, simple menu navigation, or suggested upsell opportunities. The best part? It reaches your guests through a channel in which they are rarely separated – their phones.
"I don't know where to start – do I implement mobile loyalty, or should I start with mobile ordering? Or both?" Next up: We'll debunk a few more "mobile myths" for you and provide some insight on developing and implementing a mobile guest engagement strategy in your operations.
This is a great question and one that many brands have asked or are asking now. Finding ways to drive consumer engagement can be like eating from a buffet – there are so many choices available. The trick, however, is not biting off more than you can chew and making sure that you are able to adapt to the feedback from your guests and overall consumer adoption of your solution. Determining your objectives early in the process. Are you looking to grow your average ticket size? Are you wanting to increase the frequency of visits by your most loyal customers? Do you want to grow customer loyalty, and are looking for more "sticky" ways to achieve it? The answers to these questions will drive the direction you want to take your mobile app – and perhaps your priorities in doing so. Ultimately, you should not feel that your first iteration is your last and final. You should expect your solution to evolve over time – which is yet another reason why you should seek a trusted partner that provides a platform and not one that just provides a product for your current approach or strategy.
Article by Andy Sirom, NCR Hospitality.
Talk to the Hospitality experts at Tierney's for more on NCR ALoha Point of Sale and the features of Mobile Engagement, call 065 6828281 or email: sales@tierneys.ie