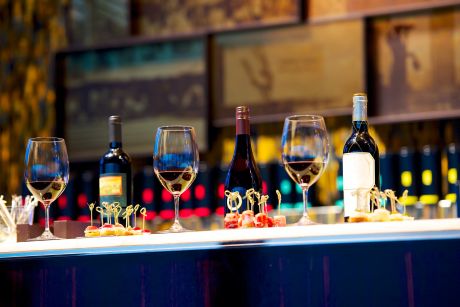 Source: NCR Corporation, June 2017
Changing consumer behaviours are driving evolution in the hospitality industry – with experience now top of their priority list. Good food or venue or entertainment are no longer enough in their own right. Consumers today want the complete package.
What we are seeing is changing attitudes amongst consumers; they now value experiences over possessions, demand consistency, expect choice and are more influenced by reviews than ever before.
The retail industry is already a way along this journey and those who've implemented customer experience retailing are reaping the rewards of revenue uplift, growth way above industry averages and reduced costs.
What does it mean for the hospitality industry? Well, a broadening of customer touchpoints and cohesive integration across them all – this puts technology at the heart of the evolving customer experience journey. Customer experience is intrinsically linked to our first monthly insight – digital transformation – with the need for technologies to integrate seamlessly and present a consistent image and experience across all – be it website, online ordering, loyalty app etc
To offer the full customer experience package, restaurateurs need to consider every step of their journey. According to Deloitte, in their future of hospitality report, this includes from enticing in guests, past when they leave, to get them to return by responding to their social media feedback – if you do this 84% will return.
In considering the customer journey, this means implementing:
Integrated menu, pricing & location (on app / website)
Search engine optimisation
Third party collaboration (e.g. restaurant review sites)
Menu customisation
Technology enabled personalisation, digital ordering & paying (e.g., app, website, kiosk)
Mobile & flexible payment options
Data collection
Wait time management platforms
Experiential offerings during wait time
Loyalty programmes with customised offers
Analytics and communication platforms
Social
At NCR we understand the importance of the customer experience. But don't just take our word for it – Deloitte has identified that for restaurants –
The number 1 factor in choosing where to dine is the menu and that guests want to customise their orders
40% of guests want to order online. And if they can they'll spend 26% more in quick service and 13% more in casual and fast casual
More than 50% of guests want payment flexibility (e.g. splitting the bill)
Tracking loyalty rewards is a key feature guests want on a restaurant app
So if you're keen to start a conversation to ensure you're covering all the bases when it comes to customer experience, don't hesitate to give our Tierney's Sales Team a call or email us at sales@tierneys.ie.